Finlandia Cranberry Vodka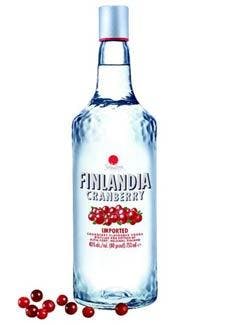 Finlandia Cranberry is uniquely smooth, with a delicious flavour and aroma of fresh cranberries. Enjoy it straight, on the rocks, or with a mixer of your choice ? or use it to add flavour to traditional cocktails.
Wine EnthusiastThe nose initially is tart, dry, perfumed and berry-like; aeration stirs the intense cranberry aroma and the bouquet is fresh and ripe. The palate entry is authentically cranberry-like; by midpalate the taste is harmonious, in concert with the alcohol base, and delightfully sweet. The finish is a little more pedestrian. Best Buy.