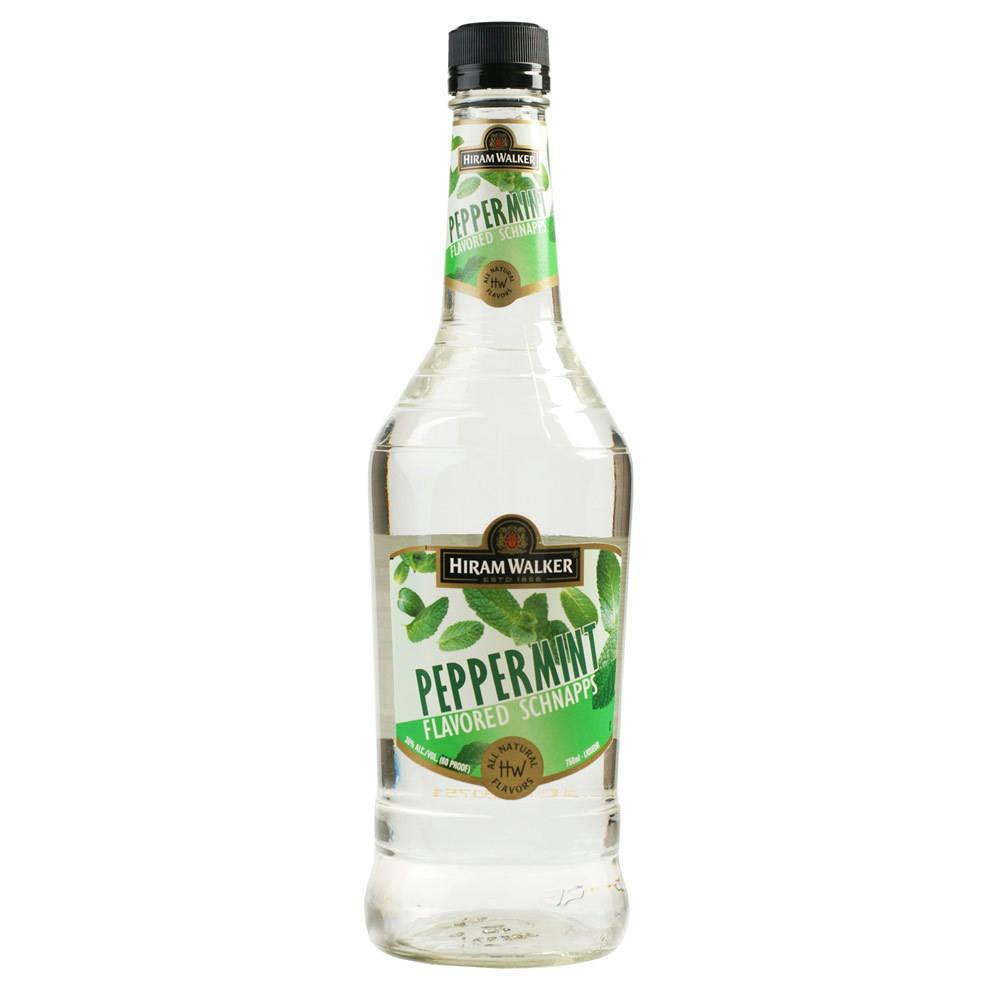 SKU: 1958
Hiram Walker Peppermint Schnapps 60 Proof
---
---
An oil-of-mint distillation process gives Hiram Walker® Peppermint Schnapps its sweet and refreshing minty taste. It is Crystal clear. 60 Proof
Hiram Walker® produces one of the broadest portfolios of Liqueurs in the world - 43 distinct and naturally delicious products from contemporary Schnapps to classic Brandies. Hiram Walker Liqueurs are made using only the best all natural ingredients — making them must-haves for anyone who takes cocktails seriously.
Hiram Walker started producing spirits in 1858, and he pioneered numerous distillation and manufacturing processes that are now industry standards. For example, Hiram Walker was one of the first alcohol producers to begin placing labels on his bottles.
Since 1858, our experience making the world's best distilled spirits has made our all-natural line of Schnapps, Liqueurs, Brandies, and Triple Sec a leader in domestic cordials. Try one of our many Drink Recipes today, and start mixing a better cocktail naturally.
The piquant aroma is concentrated, candied and appropriately peppermint-like. The palate entry tastes of gently sweet peppermint candy canes; the midpalate is more herbal/vegetal, reflecting the authentic pungent and oily flavor of crushed peppermint leaves.