Romeo Amaretto 1.75L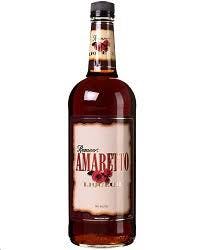 Walnut in colored with a rich almond nose followed by a very subtle cherry note. Faint hint of orange zest and sweetness at the finish.
Amaretto is a sweet, almond-flavored, Italian liqueur. The name amaretto originated as a diminutive of the Italian word amaro, meaning "bitter". For centuries, the flavor of rich sweet almond has been enjoyed in romantic elixirs throughout Italy, Sicily, Greece, the Far and Near East.