Big House White 3L Box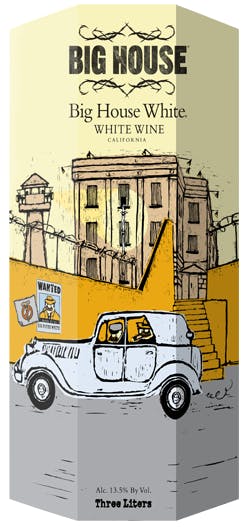 Big House wines are a rebellious mix of non-traditional grape varieties destined to give the imbiber a new experience. To wit, this year's prisoner is a captivating blend of aromatic whites that span the distance of the Alps themselves. With a nose that carries the vibrancy of spring and white flowers and lychee fruit that surround the senses. The palate opens up to tropical fruits, dried apricot and white peaches. This wine finishes strong with a cleansing citrus zest that lingers. It's quite possibly the perfect accompaniment to summer "chain gang" duties in the yard, fresh fish, Asian cuisine or even Sunday morning fruit salads.
This is a vintage item, but we do not track the vintage in inventory. The information shown describes a recent vintage of this item, but may not describe the vintage you will receive. If you require a specific vintage of this item, please contact us to inquire about availability.