Dry Dock Brewing Hop Abomination 6 pack 12 oz.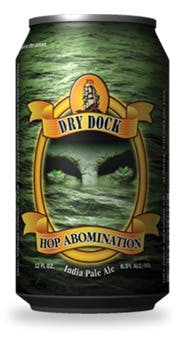 Unavailable
We're sorry, but this product is not currently available.
A hoppy warship of an IPA. Massive amounts of floral, citrus and tropical hop flavors lurk beneath ivory whitecaps, swirling amid glowing golden seas, waiting to conquer your palate with their bitter deliciousness. Our take on an American favorite. Food pairing suggestions: Strong spicy food, curry, blue cheese, bold sweet desserts, carrot cake, ginger spice cake or caramel apple tart.