Full Sail Brewing Co. Session Premium Lager 12 pack 12 oz.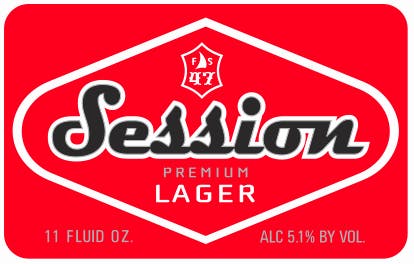 Session is our way of bringing back the pre-Prohibition American Lager. It's an all-malt Continental Pilsner brewed with American and European hops, so it's flavorful, refreshing, and has a touch of that import-style taste. (Which, once upon a time, you didn't have to buy an "import" to get.)
Wine EnthusiastThis pours a brilliant light golden-yellow color in the glass, and opens with crisp aromas of fresh grass, softly toasted grains and mild citrusy hops that continue through the clean, brisk palate. The malty backbone provides weight, but high carbonation keeps the beer light and refreshing. An easy-drinking, sessionable -selection.