Cask House Bourbon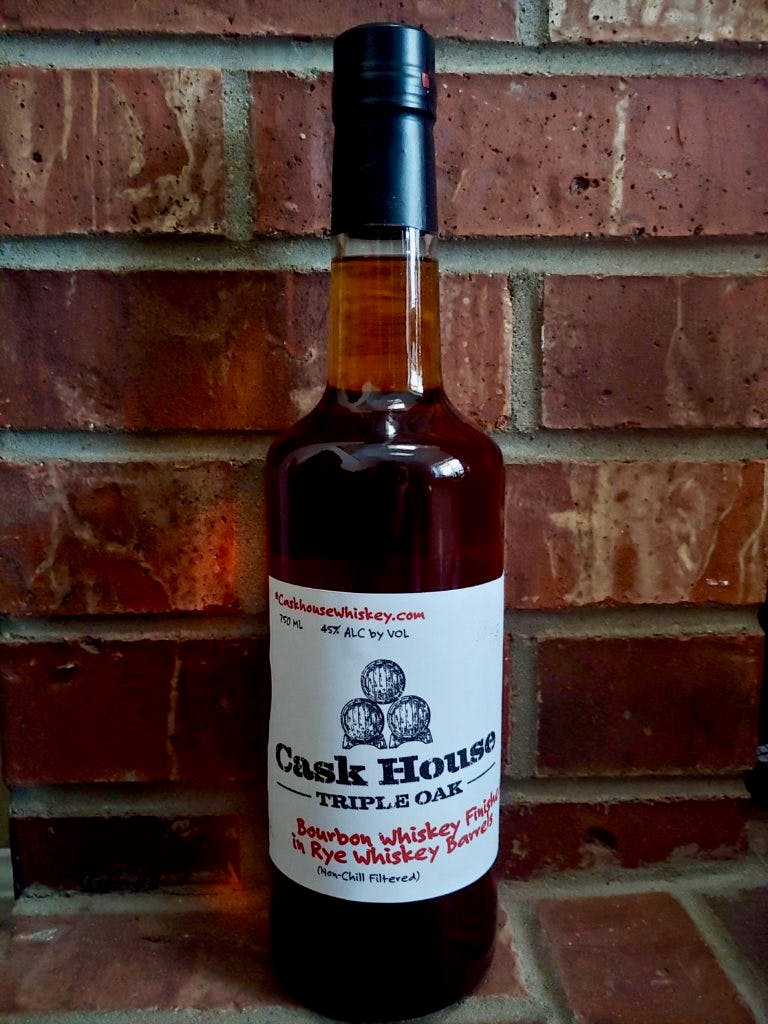 Color: Golden Straw, copper, and a little hazy.
The Nose: The influence of the rye barrels is absolutely noticeable. There are some notes of copper, leather tobacco, and brown sugar. A very inviting and slightly sweet nose.
The Palate: Sweet and spicy balanced very well. Sweet notes come in right away on the front of the palate and on the sides. A lighter mouth fell, notes of tobacco, molasses and a bit of vanilla all play together, leading into the spicier back end. The sip goes into some black and white pepper. It is an earthy palate, with straw notes, and a good amount of dried orange peel. (As an aside, this makes an excellent Old Fashioned)
The Finish: A good amount of Rye Spices that compliment citrus orange peel that lingers for just a little while.
The Nose With Water: The Molasses and sweet notes come out more, and the tobacco is still present as well. There are also some dark, jammy, fruits and hints of baking spices.
The Palate With Water: Sweet and spicy, like a red hot candy soaked in whiskey. Lots of toasted oak and baked goods. Still a very light mouthfeel, but doesn't really feel lighter with the water.